Thomas Maiwald
From 2000 to 2008, I worked as a Physicist at the Freiburg Center for Data Analysis and Modeling in the group of Prof. Jens Timmer. The interdisciplinary research projects comprised development and application of methods from statistics, time-series analysis, modeling, bioinformatics, and numerics in scientific collaborations with international clinical and experimental research groups.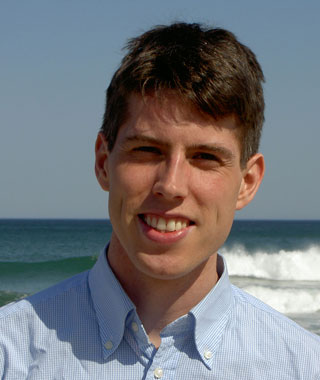 My Master thesis dealt with the prediction of epileptic seizures based on surface and intracranial EEG recordings in close collaboration with Prof. Andreas Schulze-Bonhage from the Freiburg Epilepsy Center.
In my PhD thesis, I worked on the mathematical modeling of dynamic cellular processes for which I developed a comprehensive modeling software named PottersWheel. In a close collaboration with the group of PD Dr. Ursula Klingmüller from the German Cancer Research Center in Heidelberg, novel approaches to improve the data quality of the biochemical measurement technique Western blotting have been developed and implemented in the software GelInspector.
Since 2001, I have been involved in a variety of professional clinical and scientific software projects ranging from low level C programming of handheld computers to enterprise software with a rich client-server architecture. My guideline is to develop software instruments providing basic and advanced statistical methodologies via easy-to-understand yet efficient graphical user interfaces to non-statisticians in Biology and Medicine.
Contact: tmaiwald at gmail com
Thomas Maiwald